How to buy this domain?
Available settlement methods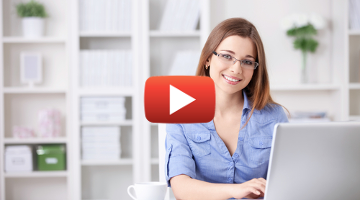 Domain description
attached by the seller
Domena uecc.pl przeznaczona jest na sprzedaż. 

☑️ Szybki i bezpieczny zakup
☑️ Zaufane płatności
☑️ Raty lub wynajem (dzierżawa)
☑️ Faktura VAT 

W celu zakupu domeny skorzystaj z opcji Kup Teraz (jeśli jest dostępna) lub złóż swoją propozycję ceny zakupu domeny. Domenę przejmiesz w kilka sekund po opłaceniu transakcji Kup Teraz lub zaakceptowaniu oferty przez Sprzedającego. Transakcja zakupu jest w pełni bezpieczna (ESCROW)
 
BEZPIECZNA TRANSAKCJA
SSL  - szyfrowana strona zakupu
ESCROW - elektroniczna umowa kupna-sprzedaży
Gwarancja udanego zakupu
ZAUFANE PŁATNOŚCI 
BLIK

PayU

PayPal

płatność kartą

przelew elektroniczny

przelew zwykły
Domenę możesz kupić na różne sposoby:
Kup Teraz
Negocjacja ceny
Zakup ratalny
Dzierżawa (wynajem)
OPCJA KUP TERAZ
Kup Teraz, to znaczy, że możesz kupić tę domenę "od ręki" za kwotę określoną w ofercie. Zakup ten niczym nie różni się od zakupów na innych platformach tj. choćby Allegro. Z tym, że nie musisz czekać na realizację zamówienia, bo domena zostanie przekazana automatycznie na Twoje konto Aftermarket zaraz po opłaceniu zamówienia. Z panelu Aftermarket możesz zarządzać domeną m.in. przekierować ją na istniejącą już stronę, podpiąć pod serwer ze stroną www lub przenieść domenę do innej firmy.
Po zakupie Kup Teraz i opłaceniu zamówienia domena jest Twoja.
NEGOCJACJA CENY
Zasada działania jest taka sama jak w przypadku zakupu poprzez Kup Teraz. 
Nie zawsze oferta ma ustaloną cenę, dlatego możesz podać swoją propozycję.  Po ustaleniu odpowiedniej ceny transakcja dochodzi do skutku - jedna ze stron musi zaakceptować ofertę lub kontrofertę. 


PŁATNOŚĆ RATALNA
Raty w Aftermarket to wspaniała forma zakupu domeny. Rat nie udziela żadna firma czy bank dzięki czemu nie musisz czekać na akceptację czy weryfikację. Domena jest do Twojej dyspozycji po wpłaceniu pierwszej raty, ale na własność przejdzie po opłaceniu ostatniej z rat. 


DZIERŻAWA - WYNAJMUJ DOMENY NA MIESIĄCE
Wynajem domeny staje się coraz popularniejszy. Nie pociąga za sobą wysokich kosztów, a domena jest do dyspozycji przez wynajmującego. Określona kwota wynajmu wymagana jest co miesiąc. Po zakończeniu wynajmu (czas nieokreślony) masz prawo pierwokupu domeny. Z wynajmu możesz  w każdej chwili zrezygnować (z miesięcznym okresem wypowiedzenia)

Bezpieczeństwo transakcji
AfterMarket.pl to najbezpieczniejsza giełda domen w Polsce. Wszystkie transakcje przeprowadzane na giełdzie są zabezpieczone za pomocą mechanizmu Escrow, który chroni Cię na każdym etapie kupna domeny. Dzięki Escrow sprzedający otrzymuje wpłacone przez Ciebie środki dopiero na koniec transakcji, po przeniesieniu własności domeny.
Dodatkowo, dzięki temu, że każda sprzedawana domena jest w chwili finalizacji transakcji utrzymywana w AfterMarket.pl, możemy zagwarantować, że po wpłacie środków na pewno otrzymasz zakupioną domenę. To odróżnia naszą giełdę od innych serwisów, gdzie nie masz pewności czy sprzedający wystawia na sprzedaż własne domeny ani czy na pewno przetransferuje kupioną przez Ciebie domenę po wpłacie środków.
W razie pytań lub wątpliwości zachęcamy do kontaktu. 
Information about the domain
Domain expires: 2023-02-28
Registered: 2022-02-28
Expires: 2023-02-28
Age: 1 year
If you want to receive notification of auctions and sale offers of this domain, add it to the watch list:
Information about the seller
Seller: Rejestr Domen
If you want to receive notification of other sale offers from this seller, add them to the watch list:
Domain traffic
Traffic from the last 30 days: 39 wejść
Traffic from the last 30 days: 39 visits