How to buy this domain?
Available settlement methods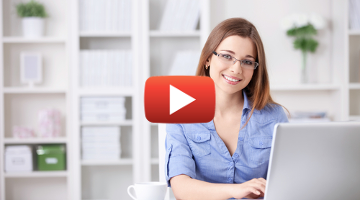 Domain description
attached by the seller
FELIX FINIS

KONTAKT
+48 663 232 396

------------------------

Strit - układ kart w pokerze. W wersji najsilniejszej, gdy karty układają się od dziesiątki do asa i wszystkie są w tym samym kolorze, nosi nazwę Pokera Królewskiego (ang. Royal Flush).

Jego pojawienie się w finale rozdania świadczy o niezwykłej inteligencji i profesjonaliźmie gracza, o jego cierpliwości, przezorności i umiejętności pomagania szczęściu.

Strit.pl - jako brand sprawdzi się w każdej dziedzinie, w której liczy się błyskotliwość, profesjonalizm, szybkość działania i umiejętność podjęcia ryzyka.

5 liter, 1 sylaba, mocne spółgłoski - ideał.



https://www.aftermarket.pl/kat...

- - TOP 100 - -
https://www.aftermarket.pl/kat...


Wszystkie ceny naszych domen są cenami do negocjacji.

1. wpisz swoją cenę w okienku NEGOCJUJ CENĘ
2. kliknij ZŁÓŻ OFERTĘ

Odpowiemy natychmiast lub najszybciej jak to będzie możliwe.

Możesz także kupić domenę na raty lub ją wydzierżawić.

- NA RATY - od 2 do 48 comiesięcznych rat.
- DZIERŻAWA - niska, comiesięczna opłata bez angażowania wielkich środków i z prawem do wykupienia domeny na każdym etapie.

Zachęcamy do uzgodnienia najkorzystniejszych planów spłat.
Lubimy negocjować. Chcielibyśmy, by każda ze stron transakcji była zadowolona z jej finału.

Pomożemy Ci dokonać zakupu:
- zadzwoń - tel. +48 663 232 396
- nawiąż kontakt poprzez formularz - "Skontaktuj się ze sprzedającym"
- napisz wiadomość: kontakt@felixfinis.pl
Information about the domain
Domain expires: 2021-03-16
Registered: 2019-01-16
Expires: 2021-03-16
Age: 3 years
If you want to receive notification of auctions and sale offers of this domain, add it to the watch list:
Information about the seller
Seller: felixfinis
If you want to receive notification of other sale offers from this seller, add them to the watch list:
Translation of the domain name
Domain name: strit.pl

straight

gerade

droit

directamente

прямой
Domain traffic
Traffic from the last 30 days: 3 wejścia
Traffic from the last 30 days: 3 visits