How to buy this domain?
Available settlement methods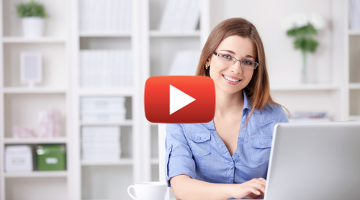 Domain description
attached by the seller
Witaj strudzony wędrowcze, któryś trafił na mą ofertę!
Znaczy się któraś z mych domen Cię zainteresowała. A być może więcej niż jedna. Świetnie, na pewno się dogadamy! Pozwól, że przedstawię Ci kilka faktów. Przede wszystkim chciałbym żebyś wiedział, że regularnie podnoszę ceny moich domen: o X% co Y czasu, w zależności od wielu czynników (ruch na domenie, zainteresowanie nią, wartość rynkowa, aktualna sytuacja w branży, koniunktura itd.). Tak więc jedne z moich domen drożeją wolniej, inne szybciej, a jeszcze inne bardzo szybko.
Mam natomiast dwie ŻELAZNE zasady. 
Po pierwsze NIGDY nie obniżam cen domen. Jest inflacja, rząd drukuje pieniądze, a poza tym polski rynek domen i tak jest w powijakach, więc uznaj proszę najwyższą cenę jaką u mnie znajdziesz za promocję w stosunku do tego, ile musiałbyś zapłacić za tę domenę np. na zachodzie Europy. 
Po drugie ZAWSZE przedłużam swoje domeny. Inwestowanie w domeny na chwilę to amatorka. Szkoda czasu na taką zabawę. Siedzę w IT oraz e-commerce od lat, więc wiem coś na ten temat. Najwięcej na domenach zarabiają cierpliwi.
Jeśli więc w Twojej głowie pojawiła się myśl: "kupię tę domenę, ale poczekam aż będzie taniej", to... nie. "Taniej już było", jak powiedział klasyk. A może myślisz, że jak poczekasz, to Twoja upragniona domena wróci do puli wolnych domen, bo jej nie przedłużę? Nope... "sorry Winnetou, business is business". Przy okazji - nie chciałbyś tego - w oceanie wolnych domen pływają rekiny oraz inne wygłodniałe drapieżniki, które nieustannie żerują wygłodniałe i żądne nowych, dobrych domen. Tak więc szansa, że uda Ci się przechwycić wygasającą domenę jest naprawdę nieduża. Lepiej kupić ją od razu i mieć spokój.
Tak więc jeśli zależy Ci w sposób konkretny i zdecydowany na przejęciu jednej z moich domen na swój biznes, nie czekaj na cud, który nie nadejdzie. Kup ode mnie domenę marzeń i działaj! A jeśli akurat upatrzona przez Ciebie domena jest "bezcenna" (brak kwoty sprzedaży), to skontaktuj się za mną - jestem otwarty i lubię rzeczowo i konkretnie rozmawiać z ludźmi, tak więc z pewnością osiągniemy efekt "wygrany-wygrany".
Information about the domain
Domain expires: 2021-04-02
Expires: 2021-04-02
If you want to receive notification of auctions and sale offers of this domain, add it to the watch list:
Information about the seller
Seller: buchacz
If you want to receive notification of other sale offers from this seller, add them to the watch list:
Domain traffic
Traffic from the last 30 days: 35 wejść
Traffic from the last 30 days: 35 visits