How to buy this domain?
Available settlement methods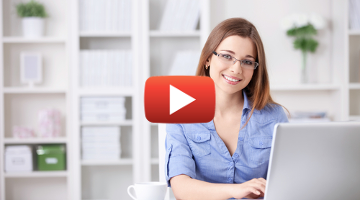 Domain description
attached by the seller
Krwawego dyktatora Putina  obecnie  już oficjalnie za zbrodniarza wojennego i  masowego mordercę... , W mediach  światowych - Putina porównuje się -  z Nowym Hitlerem,   tyle że  w jego bardziej barbarzyńskiej i  bestialskiej wersji.. , z tego względu że  celą Putina (i jego anty-słowiańskiej  Sekty)  jest nie tylko  okupowanie niezależnej Ukrainy  ale o   zaplanowany atak  na Europę w celu  jej  obrabowania . Natomiast  celem ukrywanym od społeczeństwa rosyjskiego  - jest  realizacja przez Putina - planu  wymordowania  Słowian : z Rosji, Ukrainy , Białorusi , (a jeśli  teraz nie pomożemy Ukraińcom  zatrzymać   armię  Zombi- Barbarzyńców Putina,  to  podobny los, jaki spotkał cywilów z  Buczy i z innych miasteczek  Ukrainy -  stanie się losem  również  obywateli EU). 
  Ale badając to jak  niszczycielsko traktowani  są   przez Putina i jego Sektę  - obywatele Rosji (których propaganda Kremla przetworzyła na Zombie ) , to z  tego wynika że: l Putin  jest  przede wszystkim-  antyrosyjskim  agentem , który skazał Rosję na kompletne zniszczenie i  nieuchronna degradację.... Atakując  wojskowo  i  niszcząc  piękną Ukrainę  mordując  pokojowych, dobrodusznych  i pracowitych Ukraińców- Putin ,  tak naprawdę ,  podpisał wyrok dla  Rosji i  Rosjan...
  #PutinMassMurderer-  wejdzie do Historii  nie tylko jako najbardziej  Bestialski Zbrodniarz  w najnowszej historii  świata  -  ale  również - wejdzie do Historii  jako  Morderca:    Rosji ,  jej potencjału,   kultury rosyjskiej,, (która będzie odtąd bojkotowana przez cywilizowane kraje świata    i   zostanie  na zawsze zapomniana) .   Również Putin wejdzie do Historii  jako  Morderca   milionów Rosjan, których nieuchronnie-  dopadnie Bumerang Karmy,  za  to że to oni,  Rosjanie - wyhodowali tego  upiornego Potwora  i służyli bezkrytycznie Bestii  , wierząc w kłamstwa #Zombie-RussiaTV , a potem- dopuścili się potwornych, bestialskich  zbrodni na Ukrainie , a wcześniej : w Gruzji, Czeczenii i w Syrii...  
  Do  dnia  24.02.2022  Władimir Putin - Prezydent RF  był nazywany  jedynie  "Killerem" ,  ponieważ za jego rozkazem było   zamordowano wiele  opozycjonistów i dziennikarzy z Rosji  oraz niewygodnych Liderów  z  innych krajów  (w tym z Polski, w roku 2010) , 
Z inicjatywy i  z rozkazu  Putina - przez rosyjskie służby  przeprowadzono   wiele  dywersji  "pod fałszywą flagą"  w samej Rosji  lub na terytoriach okupowanych.   Te akty terroryzmu  ze strony RF -  były wykorzystane przez Rosję jako  preteksty do rozpoczęcia  niesprowokowanych i  przestępczych   wojen  w  wielu  krajach :  Czeczenii,  Gruzji,  Ukrainie, w Syrii,   na skutek czego- było zabito setki tysięcy niewinnych, cywilnych  ludzi , jak i  Obrońców tych krajów,  część z których  również byli  osobami  cywilnymi,  zmuszonymi  walczyć  w obronie własnego kraju przeciwko  bestialskim, barbarzyńskim okupantom z  faszystowskiej Rosji.   
 Ale po  24.02.2022, po  tym, czego dokonał  Putin,  dając rozkaz  BEZPODSTAWNEGO  , NIESPROWOKOWANEGO  wojskowego zaatakowania Niezależnej i Suwerennej  Ukrainy -  #Putin jest teraz uznawany  za MASOWEGO MORDERCĘ i ZBRODNIARZA WOJENNEGO... 
Z Pewnością, Putin już zajął  swoje niechlubne miejsce w Historii,  podobne do zbrodniarzy :  Hitlera i Stalina.    Z tego względu wiadomo że będzie powstawać wiele Filmów, Seriali wojennych oraz  wydawanych będzie  wiele książek o  Historii   KGB-isty Putina , którzy   zdecydował się zostać jednym z Najbardziej Demonicznych Zbrodniarzy Świata...
W związku z tym- będzie również  produkowano wiele gier komputerowych,   gadżetów ,  projektów medialnych, , którzy będą   prezentować realia tej  obecnej, krwawej wojny oraz  potępiać  zbrodnie  Krwawego Demonicznego Putina ,  który już wkrótce zostanie  skazany przez Trybunał Międzynarodowy... 
A z tego powodu domena z nazwiskiem Dyktatora : Putin.pl  - staje się  ZŁOTĄ INWESTYCJĄ  która   przyniesie milionowe zyski  dla jego Nabywcy  / Grupy Nabywców, którzy potrafią myśleć strategicznie...

PS: Chociaż,  po cichu liczymy na to ,  że domena nie zostanie sprzedana i  kiedy  tylko  zakończymy swoje obecne  projekty ,   to  najchętniej-  we własnym zakresie  wykorzystamy  potężny Marketingowy i Reklamowy , potencjał tej domeny -  do stworzenia wysokodochodowego  Projektu  kreatywno- biznesowego.

Information about the domain
Domain expires: 2022-07-01
Expires: 2022-07-01
If you want to receive notification of auctions and sale offers of this domain, add it to the watch list:
Information about the seller
Translation of the domain name
Domain name: putin.pl

putin

putin

putin

putin

Путін
Domain traffic
Traffic from the last 30 days: 74 wejścia
Traffic from the last 30 days:
74 visits

90.54%
Poland

5.41%
United States

1.35%
United Kingdom

1.35%
Russian Federation

1.35%
Croatia