How to buy this domain?
Available settlement methods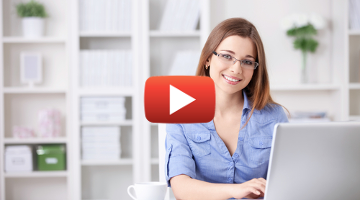 Domain description
attached by the seller
Do 24.02.2022  Władimir Putin - Prezydent RF  był nazywany   "Killerem" ,  ponieważ za jego rozkazem było   zamordowano wiele  opozycjonistów i dziennikarzy z Rosji  oraz niewygodnych Liderów  innych krajów  (w tym z Polski, w roku 2010) ,  Z inicjatywy i rozkazu  Putina - przeprowadzono  wojny w:  Czeczenii, Gruzji,  Ukrainie, w Syrii, na skutek czego- było zabito setki tysięcy niewinnych ludzi , jak i zmuszonych w nich walczyć wojskowych.  
 Ale po  24.02.2022, po  tym, czego dokonał  Putin,  dając rozkaz  BEZPODSTAWNEGO  , NIESPROWOKOWANEGO  wojskowego zaatakowania Niezależnej i Suwerennej  Ukrainy -  Putin jest teraz uznany za MASOWEGO MORDERCĘ i ZBRODNIARZA WOJENNEGO...  Z Pewnością, Putin już zajął  swoje niechlubne miejsce w Historii,  podobne do Hitlera i Stalina. Z tego względu wiadomo że będzie powstawać wiele Filmów ,  wydawać się wiele książek o  Historii   KGB-isty, którzy zdecydował się zostać jednym z Najbardziej Demonicznych Zbrodniarzy Świata...
W związku z tym- będzie produkowano wiele gier komputerowych,   gadżetów ,  projektów medialnych, , którzy będą   pokazywać oraz  potępiać  zbrodnie  Krwawego Demonicznego Putina i żądać jego  ukarania przez Trybunał Międzynarodowy...
A z tego powodu domena z nazwiskiem Dyktatora : Putin.pl  - staje się  ZŁOTĄ INWESTYCJĄ  która   przyniesie milionowe zyski  dla jego Nabywcy  / Grupy Nabywców, którzy potrafią myśleć strategicznie...
PS: Kiedy  zakończymy swoje obecne  projekty  i jeśli domen  do tego czasu nie zostanie  sprzedana,
to planujemy wykorzystać  potężny Marketingowy i Reklamowy , potencjał tej domeny  do stworzenia wysokodochodowego Biznesu... 

Information about the domain
Domain expires: 2022-07-01
Expires: 2022-07-01
If you want to receive notification of auctions and sale offers of this domain, add it to the watch list:
Information about the seller
Translation of the domain name
Domain name: putin.pl

putin

putin

putin

putin

Путін
Domain traffic
Traffic from the last 30 days: 188 wejść
Traffic from the last 30 days:
188 visits

92.59%
Poland

2.12%
Germany

1.59%
United States

0.53%
United Kingdom

0.53%
Denmark

0.53%
Russian Federation

0.53%
Sweden

0.53%
Turkey

0.53%
Canada

0.53%
Netherlands