How to buy this domain?
Available settlement methods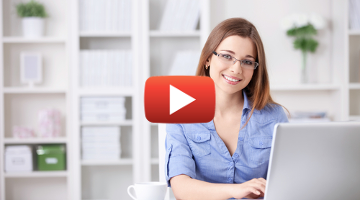 Domain description
attached by the seller
Oferta sprzedaży domeny POZ.pl (Podstawowa Opieka Zdrowotna):


12 435 330 970 zł - wartość świadczeń zrealizowanych w POZ w 2019 r.
66 638 179 - liczba świadczeń wykonanych w POZ 

37 131 247 - liczba pacjentów objętych opieką POZ 
9 531 - liczba świadczeniodawców POZ 


POZ.pl - domena dla 37 milionów Polaków.

Poz.pl to atrakcyjna domena trzyliterowa, której potencjał i wartość są wielokrotnie większe jako domeny do wykorzystania w systemie opieki zdrowotnej – w podstawowej opiece zdrowotnej (POZ), gdzie grupą docelową jest ok. 37 mln osób korzystających z POZ i tysiące firm świadczących usługi POZ. 
POZ czyli Podstawowa Opieka Zdrowotna to powszechnie dostępna, najważniejsza część systemu opieki zdrowotnej w Polsce - pierwszy punkt kontaktu pacjenta z systemem opieki zdrowotnej. Zadaniem POZ jest sprawowanie kompleksowej i skoordynowanej opieki nad stanem zdrowia pacjenta w gabinecie, poradni lub przychodni, a w uzasadnionych przypadkach także w domu pacjenta lub domu pomocy społecznej. POZ obejmuje także świadczenie nocnej i świątecznej opieki zdrowotnej. POZ to także kompleksowa pielęgnacyjna opieka położniczo-neonatologiczno-ginekologiczna, sprawowana przez położną POZ oraz profilaktyczna opieka nad dziećmi i młodzieżą, sprawowana przez pielęgniarkę/higienistkę w środowisku nauczania i wychowania.

W ramach POZ wyodrębnia się następujące zakresy świadczeń:
- świadczenia lekarza POZ;
- świadczenia pielęgniarki POZ;
- świadczenia położnej POZ;
- świadczenia pielęgniarki szkolnej;
- nocna i świąteczna ambulatoryjna opieka lekarska i pielęgniarska;
- nocna i świąteczna wyjazdowa opieka lekarska i pielęgniarska;
- transport sanitarny w POZ.

Zadaniem POZ jest także kierowaniem na leczenie specjalistyczne, szpitalne, uzdrowiskowe i do opieki długoterminowej, orzekanie i opiniowaniem o stanie zdrowia; wykonywanie szczepień ochronnych; opieka nad niepełnosprawnymi oraz profilaktyka zdrowotna, edukacja zdrowotna i promocja zdrowia.


Źródło: www.nfz.gov.pl "Sprawozdanie z działalności narodowego funduszu zdrowia za 2019 rok"


Na giełdzie wystawiam także drugą atrakcyjną domenę - LekarzRodzinny.pl.

Information about the domain
Domain expires: 2022-09-30
Registered: 2002-10-01
Expires: 2022-09-30
Age: 20 years
If you want to receive notification of auctions and sale offers of this domain, add it to the watch list:
Information about the seller
Translation of the domain name
Domain name: poz.pl

item

Artikel

article

artículo

пункт
Domain traffic
Traffic from the last 30 days: 144 wejścia
Traffic from the last 30 days:
144 visits

82.31%
Poland

4.76%
United States

3.40%
Germany

2.04%
United Kingdom

0.68%
Latvia

0.68%
South Africa

0.68%
Canada

0.68%
Czech Republic

0.68%
India

0.68%
Switzerland