How to buy this domain?
Available settlement methods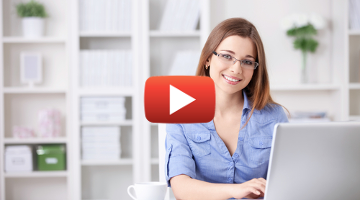 Domain description
attached by the seller
OKAZYJNA WYPRZEDAŻ Z POWODU ZMIANY CELÓW BIZNESOWYCH!

CENY WYJŚCIOWE ZOSTAŁY OBNIŻONE, LECZ DOPUSZCZAMY MOŻLIWOŚĆ DALSZYCH NEGOCJACJI.
Tylko wysokowartościowe domeny dla BRANŻY UBEZPIECZENIOWEJ
Idealne pod tzw. Strony Zapleczowe Lejka Sprzedaży, kierującego bezpośrednio do oferty ubezpieczeniowej firmy.
Wyłącznie branżowe słowa kluczowe, których szukają klienci i często wpisują nazwę danego ubezpieczenia z końcówką ".pl" w przeglądarce.
Przykładowo: PolisaNaZycie.pl | PolisyUbezpieczeniowe.pl | PolisaMieszkaniowa.pl | PolisyMedyczne.pl | UbezpieczenieNaŻycie.pl | PolisyKomunikacyjne.pl | 
Frazy kluczowe odpowiadające określonemu rodzajowi ubezpieczeń przyspiesza znacząco wypozycjonowanie witryny na pierwszą stronę wyszukiwarek, nie tylko Google.
Wyceny w ofercie są bardzo bardzo niskie w porównaniu do wartości transakcji tego typu krótkich domen z branżowymi słowami kluczowymi w sektorze ubezpieczeń
Obniżona wycena wynika ze zmiany celów biznesowych, stąd także otwartość na negocjacje. Rozważona zostanie każda propozycja. Proszę próbować, także przez formularz kontaktowy.
Potencjał i wartość domen ubezpieczeniowych jest bardzo wysoki, co potwierdzają wyceny zrealizowanych transakcji na rynkach międzynarodowych. Przykłady w linkach poniżej.
CarInsurance.com — $ 49 700 000
Insurance.com — $ 35 600 000
Insure.com — $ 16 000 000
ŹRÓDŁA:
https://www.godaddy.com/20-most-expensive-domain-names
https://brandstag.com/most-valuable-domains-in-history/
http://200mostexpensivedomains...
Information about the domain
Domain expires: 2022-02-07
Registered: 2015-02-07
Expires: 2022-02-07
Age: 7 years
If you want to receive notification of auctions and sale offers of this domain, add it to the watch list:
Information about the seller
Seller: Wartościowe Zapleczowe
If you want to receive notification of other sale offers from this seller, add them to the watch list:
Translation of the domain name
Domain name: polisykomunikacyjne.pl

communication policies

Kommunikationsrichtlinien

politiques de communication

políticas de comunicación

политика коммуникации