How to buy this domain?
Available settlement methods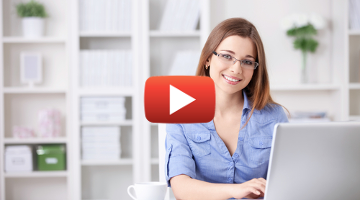 Domain description
attached by the seller
FelixFinis

Kontakt:
T: +48 663 232 396
E-mail: kontakt@felixfinis.pl
Profil FelixFinis - Wiadomość do sprzedającego
----------------------       
                  
4-literowe nazwy domen w portfolio FelixFinis - pełną listę znajdziesz tutaj.
Oto niektóre:

aban.pl
ands.pl
apqa.pl
assy.pl
bcos.pl
biżu.pl
blin.pl
bogu.pl
caio.pl
cest.pl
ceye.pl
cixi.pl
cods.pl
copi.pl
cybi.pl
cydy.pl
dcba.pl
desu.pl
each.pl
ecny.pl
edec.pl
edip.pl
eeva.pl
eewa.pl
elas.pl
ends.pl
enty.pl
ermb.pl
etoo.pl
euca.pl
euka.pl
euqa.pl
eusa.pl
eusd.pl
ewwa.pl
faca.pl
facb.pl
facc.pl
faci.pl
faqs.pl
fare.pl
fihi.pl
foqa.pl
frat.pl
gafy.pl
goai.pl
gymm.pl
ibio.pl
ikka.pl
imię.pl
imix.pl
inew.pl
intl.pl
izka.pl
jeff.pl
jiao.pl
jjjj.pl
juza.pl
kitz.pl
kuva.pl
kwan.pl
lems.pl
leva.pl
liaz.pl
linq.pl
loik.pl
luxy.pl
łąki.pl
mała.pl
mbay.pl
miła.pl
offa.pl
offs.pl
offy.pl
olca.pl
oops.pl
orln.pl
osmy.pl
oura.pl
owas.pl
ósma.pl
ósmy.pl
pedy.pl
perc.pl
pour.pl
psel.pl
pulp.pl
quar.pl
quas.pl
rcbn.pl
ropo.pl
saps.pl
sase.pl
siak.pl
sock.pl
stra.pl
syco.pl
syty.pl
tacy.pl
tagi.pl
tian.pl
ties.pl
tubi.pl
vget.pl
wąsy.pl
yoya.pl
zoze.pl
----------------------

W portfolio FelixFinis wszystkie ceny domen i warunki sprzedaży mogą być negocjowane.

Prześlij swoją ofertę - odpowiadamy szybko.

Pomożemy Ci wybrać najlepszy wariant zakupu. Chcemy, by każda ze stron transakcji była zadowolona z jej finału.

Portfolio FelixFinis powiększa się każdego dnia. Jeśli chcesz być na bieżąco, dołącz konto FelixFinis do listy obserwowanych (kliknij tutaj).
Dzięki temu otrzymasz mailem powiadomienia o domenach wystawianych do sprzedaży, o zmianach cen i nowych licytacjach.
Zapraszamy!
----------------------

Przeglądanie portfolio FelixFinis ułatwiają katalogi domen. Ich pełna lista znajduje się w profilu FelixFinis (kliknij tutaj). Najważniejsze prezentujemy poniżej (kliknij wybraną nazwę).


TOP 20            TOP 50           TOP 200          TOP 500

2 litery       3 litery       4 litery      5 liter       6 liter       7 liter        8 liter       9 liter       10 liter       11 liter       12 liter+++
PORTFOLIO NUMERYCZNE
2 cyfry        3 cyfry        4 cyfry        5 cyfr       6 cyfr        7 cyfr+++
Finanse:  Banki - Giełda - Ubezpieczenia
Oprogramowanie - Technologie - Start-upy

Information about the domain
Domain expires: 2021-12-09
Expires: 2021-12-09
If you want to receive notification of auctions and sale offers of this domain, add it to the watch list:
Information about the seller
Seller: felixfinis
If you want to receive notification of other sale offers from this seller, add them to the watch list:
Domain traffic
Traffic from the last 30 days: 3 wejścia
Traffic from the last 30 days: 3 visits