How to buy this domain?
Available settlement methods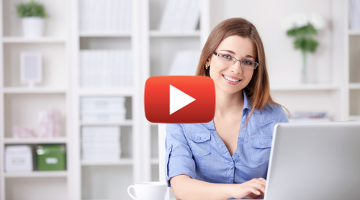 Domain description
attached by the seller
Od początku sieci WWW domeny jednoliterowe cieszą się wielkim zainteresowaniem i należą do najbardziej prestiżowych na świecie.
Łatwość zapamiętania nazwy i przyciągania użytkowników
Silny Brand Identity – rozpoznawalność domeny
Pozytywna historia domeny – od 1998 roku 
Pozytywne skojarzenia
Wygoda posługiwania się domeną – wpisanie nazwy jest szybsze niż skorzystanie ze skrótu w przeglądarce
Uzyskanie przewagi konkurencyjnej
Przewaga marketingowa / ułatwiona możliwość promocji
Potencjał krajowych domen jednoliterowych doceniło już wielu potentatów rynkowych.
Są wśród nich takie firmy jak: Amazon (a.co), Google (g.co), Facebook (m.me), NPR (n.pr), Overstock (o.co), Rainbow Tours (r.pl), Snap Inc. (s.co), Twitter (t.co), Visa (v.me).
Domena doskonała
Domena o.pl jest wyjątkowa również wśród innych domen jednoliterowych, o czym świadczy wiele pozytywnych i silnych skojarzeń litery "o".
Idealny układ liter na klawiaturze (litery "o" + "p" + "l" obok siebie). 
Wygoda posługiwania się domeną – szybciej wpisać domenę, niż korzystać ze skrótu w
przeglądarce.
"O" jest samogłoską – przy wymawianiu nie ma ryzyka pomyłki jak np. przy "r.pl", "s.pl", "c.pl",
"f.pl" które mogą być czytane jako er.pl, es.pl, ce.pl, ef.pl. "O" czytamy zawsze "O".
Information about the domain
Domain expires: 2021-06-07
Registered: 1998-06-08
Expires: 2021-06-07
Age: 23 years
If you want to receive notification of auctions and sale offers of this domain, add it to the watch list:
Information about the seller
Seller: oplppk
If you want to receive notification of other sale offers from this seller, add them to the watch list:
Translation of the domain name
Domain name: o.pl

about

über

sur

sobre

о
Ruch na domenie
Ruch z ostatnich 30 dni: brak
Ruch z ostatnich 30 dni: brak