How to buy this domain?
Available settlement methods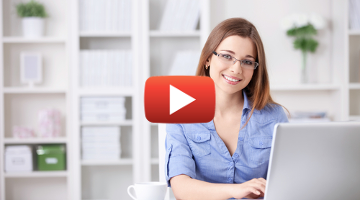 Domain description
attached by the seller
Zobacz również inne domeny w naszym portfolio:
https://www.aftermarket.pl/pro...

Aktualne aukcje od 1 PLN bez ceny minimalnej:
https://bit.ly/aukcje_od_1_pln

W naszej ofercie znajdą Państwo:

1️⃣ SPRZEDAŻ domen z opcją płatności na raty.
2️⃣ USŁUGI marketingowe (Audyty SEO, Pozycjonowanie, Optymalizacja SEO, Prowadzenie kampanii Google ADS i Facebook ADS) [Kliknij, aby dowiedzieć się więcej]

3️⃣ USŁUGI tworzenia stron internetowych [Kliknij, aby dowiedzieć się więcej]
4️⃣ USŁUGI tworzenia zaplecza SEO.

Najczęstsze pytania i odpowiedzi (FAQ)

✅ Czy istnieje możliwość zakupu na raty?
TAK, większość dostępnych w ofercie domen można zakupić na raty.

✅ Dlaczego sprzedajemy przez AfterMarket?
Serwis AfterMarket jest pośrednikiem, który każdej ze stron GWARANTUJE bezpieczeństwo transakcji. Tobie jako kupującemu gwarantuje przekazanie domeny, na Twoje konto w AfterMarket, nam jako sprzedawcy gwarantuje przekazanie pieniędzy z transakcji.

✅ Kto zapłaci prowizję od transakcji?
Wszelkie prowizje od sprzedaży domeny płacimy MY jako sprzedawca.

✅ Kto wystawi fakturę VAT?
Fakturę VAT za zakup domeny wystawia serwis AfterMarket.

W przypadku pytań zapraszamy do kontaktu przez formularz lub e-mail: kontakt(małpa)socialtrends.pl

DANE FIRMOWE:
SocialTrends.pl Mariusz Kołacz
Myszków, ul. Krasickiego 49A
NIP: 5771902660
REGON: 367677764
Information about the domain
Domains maintained outside AfterMarket.pl
Domains maintained outside AfterMarket.pl.
If you want to receive notification of auctions and sale offers of this domain, add it to the watch list:
Information about the seller
Seller: monk
Seller: monk
If you want to receive notification of other sale offers from this seller, add them to the watch list:
Translation of the domain name
Domain name: lodowki.waw.pl

refrigerators

Kühlschränke

réfrigérateurs

refrigeradores

холодильники