How to buy this domain?
Available settlement methods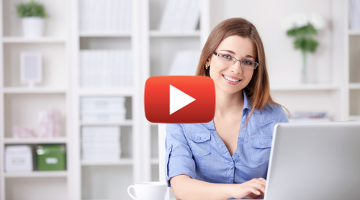 Domain description
attached by the seller
Więcej naszych domen znajdziesz poniżej ⬇️
➡️ https://www.aftermarket.pl/marketportfolio.php?id=133512
Najczęstsze pytania i odpowiedzi (FAQ)
✅ Czy istnieje możliwość zakupu na raty lub dzierżawy?
TAK, większość naszych domen można zakupić na raty, podobnie jest z opcją dzierżawy. Zachęcamy do złożenia zapytania przez formularz, w celu ustalenia warunków sprzedaży.
✅ Dlaczego sprzedajemy przez AfterMarket?
Serwis AfterMarket jest pośrednikiem, który każdej ze stron GWARANTUJE bezpieczeństwo transakcji. Tobie jako kupującemu gwarantuje przekazanie domeny, na Twoje konto w AfterMarket, nam jako sprzedawcy gwarantuje przekazanie pieniędzy z transakcji.
✅ Czy sprzedajecie domeny zarejestrowane u innych rejestratorów?
NIE, nigdy nie sprzedajemy domen utrzymywanych u innych dostawców, dzięki czemu przystępując do transakcji masz 100% GWARANCJI, że domena będąca przedmiotem Twojego zainteresowania trafi od ręki na Twoje konto w AfterMarket, gdy tylko dopełnisz formalności związanych z transakcją.
✅ Kto zapłaci prowizję od transakcji?
Wszelkie prowizje od sprzedaży domeny płacimy MY jako sprzedawca.
✅ Kto wystawi fakturę VAT?
Fakturę VAT za zakup domeny wystawia serwis AfterMarket, zazwyczaj do 7 dni od zakończenia miesiąca rozliczeniowego. Fakturę możesz pobrać z panelu (Finanse/Twoje faktury): https://www.aftermarket.pl/newinvoices.php
W przypadku pytań zapraszamy do kontaktu przez formularz (Skontaktuj się ze sprzedającym).
Information about the domain
Domain expires: 2020-12-08
Registered: 2015-12-08
Expires: 2020-12-08
Age: 6 years
If you want to receive notification of auctions and sale offers of this domain, add it to the watch list:
Information about the seller
Seller: monk
Seller: monk
If you want to receive notification of other sale offers from this seller, add them to the watch list:
Translation of the domain name
Domain name: jak-stworzyc-strone.pl

how to create a website

So erstellen Sie eine Website

comment créer un site web

cómo crear un sitio web

как создать сайт