How to buy this domain?
Available settlement methods
Settlement:
VAT invoice
or
direct settlement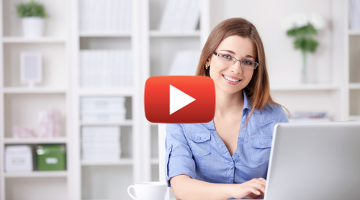 Domain description
attached by the seller
FELIX FINIS
KONTAKT
+48 663 232 396

------------------------

Glosariusz - słownik objaśniający trudniejsze wyrazy: przestarzałe, rzadko używane lub mniej popularne. Również wykaz takich wyrazów, zwykle umieszczany na końcu książkowej publikacji.

Glosariusz, to także rodzaj słownik terminologicznego, zawierającego terminy stosowane w danej dziedzinie i ich odpowiedniki w innym języku.

Zarządzanie terminiologią w firmach i dużych organizacjach ma na celu zapewnienie spójności nazewnictwa realizowanych procesów, produktów, usług, jednostek organizacyjnych, itp. – zarówno w języku ojczystym, jak i w tłumaczeniach na języki obce.

Glosariusz.pl - domena niezbędna m.in. dla dużych firm, organizacji, podmiotów wspierających korporacje oraz wyspecjalizowanych biur tłumaczeń

10 liter, 3 sylaby, generyczna moc - ideał.

Oferujemy:
- SPRZEDAŻ domen - płatność jednorazowa w uzgodnionym terminie
- SPRZEDAŻ NA RATY - płatność rozłożona na okres do 4 lat
- DZIERŻAWA z możliwością wykupu domeny na każdym etapie współpracy.

Dlaczego proponujemy dzierżawę?
Dlatego, że pozwala na korzystanie z prestiżowej domeny bez jednorazowego angażowania wielkich środków.
Zachęcamy do uzgodnienia najkorzystniejszego planu miesięcznych rat.

Jeśli masz pytania
- zadzwoń - tel. +48 663 232 396
- nawiąż kontakt poprzez formularz Aftermarket.pl - "Skontaktuj się ze sprzedającym".

Zapraszamy!
Information about the domain
Domain expires: 2021-01-05
Registered: 2018-11-06
Expires: 2021-01-05
Age: 3 years
If you want to receive notification of auctions and sale offers of this domain, add it to the watch list:
Information about the seller
Seller: felixfinis
If you want to receive notification of other sale offers from this seller, add them to the watch list:
Translation of the domain name
Domain name: glosariusz.pl

glossary

Glossar

glossaire

glosario

глоссарий
Domain traffic
Traffic from the last 30 days: 1 wejście
Traffic from the last 30 days: 1 visit