How to buy this domain?
Available settlement methods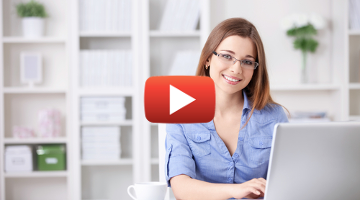 Domain description
attached by the seller
FelixFinis

Kontakt:
T: +48 663 232 396
E-mail: kontakt@felixfinis.pl
Profil FelixFinis - Wiadomość do sprzedającego
----------------------                                                      
21 - liczba naturalna, podzielna, jedna z tych, które budzą wiele skojarzeń i interpretacji:

- XXI wiek
- 2021 rok
- w wielu krajach i kulturach wiek 21 lat oznacza dorosłość i nabycie pełnych praw wyborczych
- 21 w grze karcianej, to tak zwane oczko
- w kasynowym Blackjacku osiągnięcie 21 punktów oznacza wygraną.
21.pl - 2 cyfry godne polecenia jako solidna lokata kapitału.

----------------------
W portfolio FelixFinis wszystkie ceny domen i warunki sprzedaży mogą być negocjowane.

Prześlij swoją ofertę - odpowiadamy szybko.

Pomożemy Ci wybrać najlepszy wariant zakupu. Chcemy, by każda ze stron transakcji była zadowolona z jej finału.

Portfolio FelixFinis powiększa się każdego dnia. Jeśli chcesz być na bieżąco, dołącz konto FelixFinis do listy obserwowanych sprzedających (kliknij tutaj).
Dzięki temu otrzymasz mailem powiadomienia o domenach wystawianych do sprzedaży, o zmianach cen i nowych licytacjach. Zapraszamy!
----------------------
                
Przeglądanie portfolio FelixFinis ułatwiają katalogi domen. Ich pełna lista znajduje się w profilu FelixFinis (kliknij tutaj). Najważniejsze prezentujemy poniżej (kliknij wybraną nazwę).

PORTFOLIO A-Z
TOP 20            TOP 50            TOP 200            TOP 500

2 litery       3 litery       4 litery      5 liter       6 liter       7 liter        8 liter       9 liter       10 liter       11 liter       12 liter+++
PORTFOLIO NUMERYCZNE
2 cyfry        3 cyfry        4 cyfry        5 cyfr       6 cyfr        7 cyfr+++
Finanse:  Banki - Giełda - Ubezpieczenia
Information about the domain
Domain expires: 2022-04-22
Expires: 2022-04-22
If you want to receive notification of auctions and sale offers of this domain, add it to the watch list:
Information about the seller
Seller: felixfinis
If you want to receive notification of other sale offers from this seller, add them to the watch list:
Domain traffic
Traffic from the last 30 days: 232 wejścia
Traffic from the last 30 days:
232 visits

32.19%
India

20.17%
Poland

12.02%
China

9.87%
United States

6.01%
France

5.58%
Canada

3.00%
Latvia

2.58%
Pakistan

1.29%
Bangladesh

0.86%
Singapore