How to buy this domain?
Available settlement methods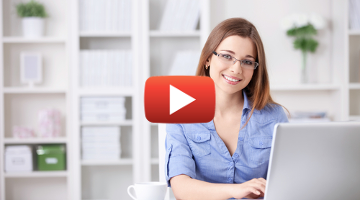 Bids placed in the auction
No bids in the auction
2 bids, highest: ibbmedia
No bids in the auction.
150.00 PLN
2022-06-23 12:25:10
100.00 PLN
2022-06-23 12:09:08
Domain description
attached by the seller
Licytacja z expirki.pl
Licytacja mocnej expirki SEO ( cena minimalna aukcji to 1000 zł ) - zapraszamy do udziału w aukcji.
Opis domeny

Webarchive od 2000 roku - domena należała do "Centrum Targowe Chemobudowa - Kraków S.A." - centrum powstało w 1993 roku, celem było promowanie nowoczesnych materiałów, rozwiązań projektowych i technologicznych stosowanych w budownictwie. Wystawcami były biura projektowe, producenci materiałów budowalnych. Bardzo mocny profil linków związny z budownictwem / projektowaniem wnętrz.


Jak wyglądają licytacje w systemie aftermarket?
Aby licytować, musisz posiadać konto w serwisie afermarket.pl - możesz złożyć ofertę, zaplanować ofertę, lub obserwować aukcje domeny.
Złożenie oferty to opcja, która umożliwia w danym momencie złożenie określonej oferty - przykładowo, aktualna cena domeny to 100 zł, możesz złożyć ofertę 500 zł, natomiast aftermarket będzie wyświetlał Twoją ofertę jako 120 zł i dopóki inny użytkownik nie złoży wyższej oferty (domyślnie kupisz domenę w jak najniższej cenie)
Zaplanowanie oferty, to możliwość ustawienia np. swojej maksymalnej kwoty oferowanej za domenę, która zostanie utworzona 5 min przed końcem aukcji
Jeśli ktoś przebije Twoją ofertę, aukcja wydłuża się o kolejne 5 minut
Obserwowanie aukcji umożliwia otrzymywanie wszystkich powiadomień na temat konkretnej aukcji domeny
Każda aukcja, może zakończyć się przed czasem, jeśli domena zostanie kupiona bezpośrednio wg. wyceny z arkusza
Na opłacenie wygranej aukcji jest standardowo 7 dni
Information about the domain
Domain expires: 2023-06-04
Expires: 2023-06-04
If you want to receive notification of auctions and sale offers of this domain, add it to the watch list:
Information about the seller
Translation of the domain name
Domain name: centrumtargowe.com.pl

trade fair center

Messezentrum

centre de foire

centro ferial
Domain traffic
Traffic from the last 30 days: 66 wejść
Traffic from the last 30 days:
66 visits

70.00%
Poland

14.29%
China

10.00%
United States

2.86%
Czech Republic

1.43%
Germany

1.43%
Belgium